CTVglobemedia have issued a
press release
reporting on the
Season 6 premiere date
for SPACE, Canada's science fiction channel.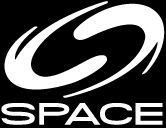 SPACE Launches New DOCTOR WHO Season With the Rest of the World, April 23
Trust him, he's The Doctor. As announced last night on
INNERSPACE
,
DOCTOR WHO
returns for another round of heart-pounding adventure with the watch-with-the-world Season 6 premiere
Saturday, April 23
at
8 p.m. ET
, only on
SPACE
. The recharged DOCTOR WHO series sees the return of
Matt Smith
as 11th Timelord and
Karen Gillan
as his feisty partner in time, Amy Pond. Behind the scenes, award-winning writer
Steven Moffat
, returns as the lead writer and executive producer.
Before the new season takes off, fans can travel back in time and catch up on all their favourite episodes with the DOCTOR WHO marathon. Beginning
Thursday, April 21
at
9 p.m. ET/PT
, SPACE transports viewers back in time with the final four DOCTOR WHO specials, starring
David Tennant
. Then SPACE reboots Season 5 starting
Friday, April 22
at
2:30 p.m. ET/PT
, leading up to the Season 6 premiere on April 23, followed by the Christmas specials,
Sunday, April 24
starting at
12:05 p.m. ET
. Viewers can also catch up with The Doctor with encore viewings on
SPACECAST.com
.
Throughout Season 5 of DOCTOR WHO, critics and die-hard fans raved about the new incarnation of this iconic franchise and new bow-tie-wearing Doctor. Each week, an average of 391,000 viewers were kept on the edge of their seats, often beating out competing Canadian conventional and specialty networks in the timeslot.*
In the two-part Season 6 premiere beginning on April 23, The Doctor, Amy and Rory travel to 1960s America, taking them from the Utah desert to the Oval office. The season was filmed in North America for the first time in series history.
Alex Kingston
(ER) reprises her role as River Song, while
Mark Sheppard
(SUPERNATURAL) guest stars as Canton.
For an extra dose of DOCTOR WHO, viewers can check in with genre experts and hosts Teddy Wilson and Ajay Fry of SPACE original series
INNERSPACE
for updates, interviews and behind-the-scenes footage. DOCTOR WHO is also available on demand at
spacecast.com
immediately following the television premiere.
SPACE is Canada's national science fiction, horror and fantasy channel. SPACE is truly the boutique station for all those who dare to challenge their imagination (
www.spacecast.com
). SPACE is owned by CTV Limited, a division of CTVglobemedia, Canada's premier multimedia company.
Source: BBM Canada; Saturday 9p-10p, 4/17/10-7/24/10; P2+ AMA